Collection:

Hybrid Deluxe Modular Wardrobes

We admit, fitted wardrobes look amazing but can be super expensive.
Hybrid Deluxe modular, 'free standing' robes are affordable,
but that doesn't mean the quality is cheap & nasty.
Totally customisable & versatile to fit most bedrooms.
Available in different sizes, with either hinged or sliding doors,
frame & door finishes - Including glass!
SaveSave
---

Our 'Robes' are made from modules, when fitted together
make an entire wardrobe.
If it's all a little confusing our team in Norwich are experts when
it comes to helping customers design storage.
In each compartment there's 2 shelves & 1 rail as standard.
Great for storing your best suit or dress.
---

Free Installation
SaveSave
Ever built a flat pack robe which took ages & ages to complete - Well done you!
Then it fell to pieces after you found a spare screw?
Installation is FREE for customers in East Anglia.
his includes room of choice assembly, including upstairs,
& packaging removal.
---

The Hybrid Deluxe Collection
SaveSave
See our brand new 'Robes' display in Norwich.
We're an independent retailer with years of expertise, designing, delivery &
building modular wardrobes.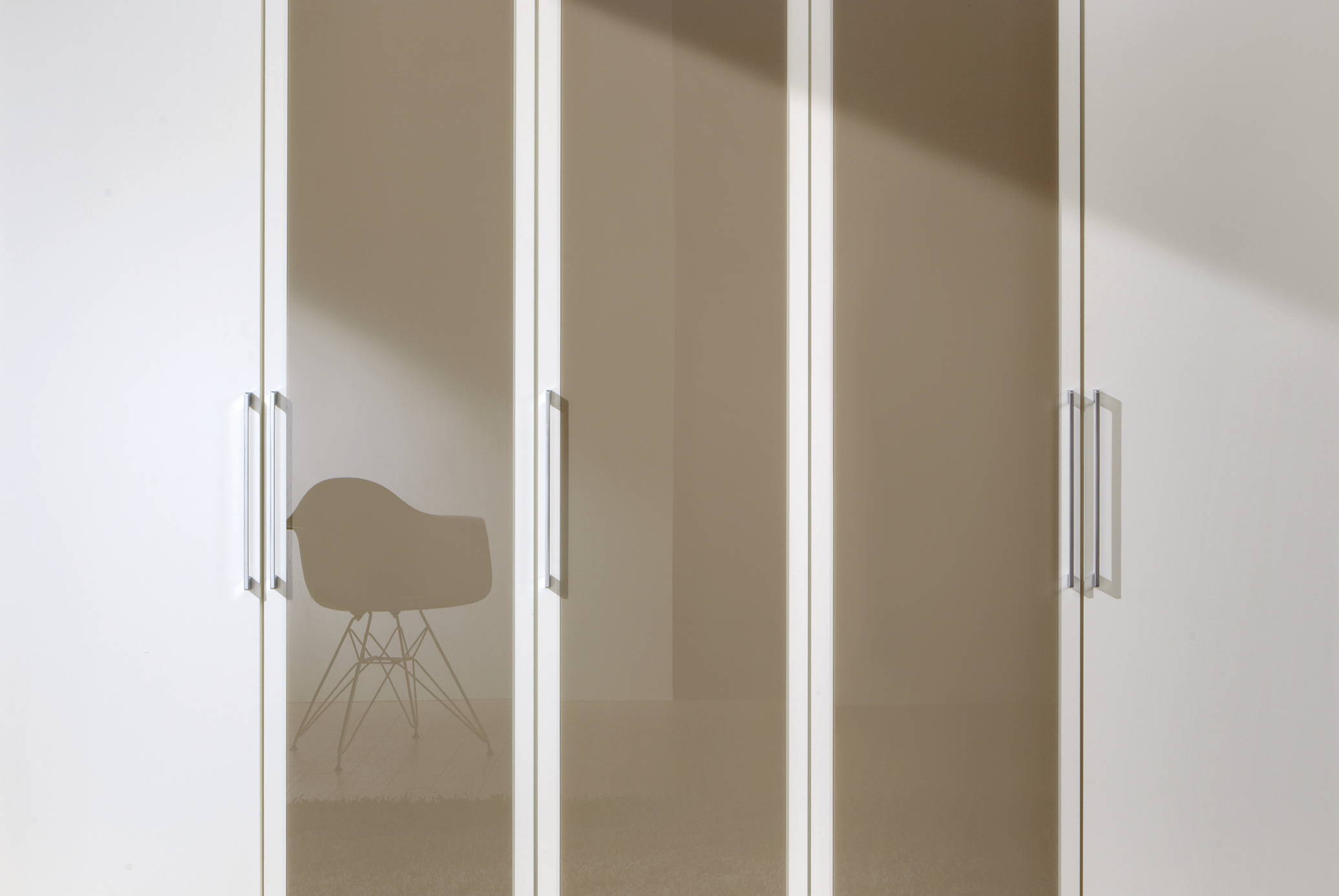 ---

Haven't got a design degree? - Don't worry!
Firstly think, what you have to store, what's your bedroom size & what kind of style do you love?
Our modular 'Robes' come in different heights & widths, with accessories such as tie & trouser hangers
for those of you who are extremely organised.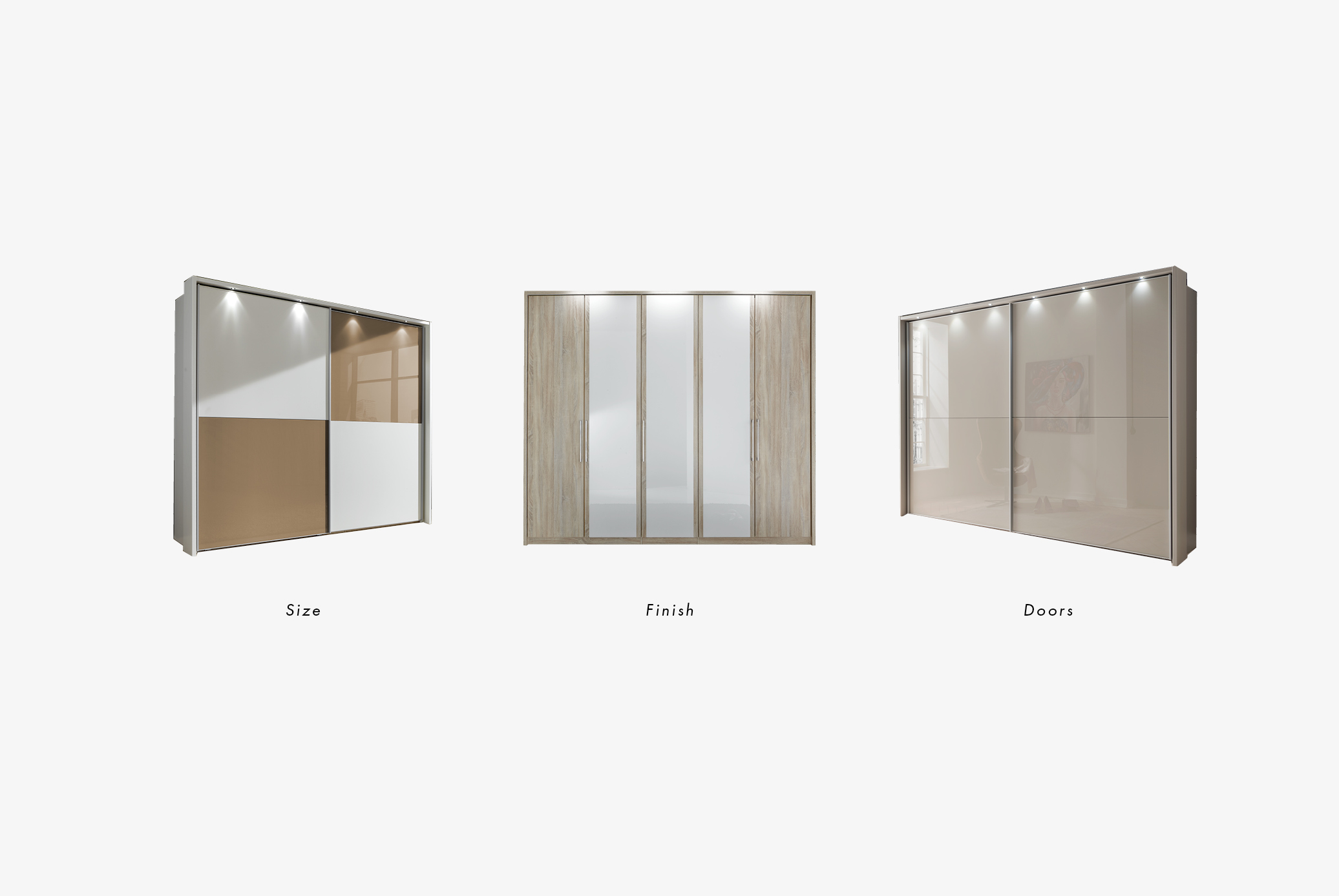 ---

With many finishes available, you can mix & match frame colours or
add plain or mirrored doors, it's totally up to you.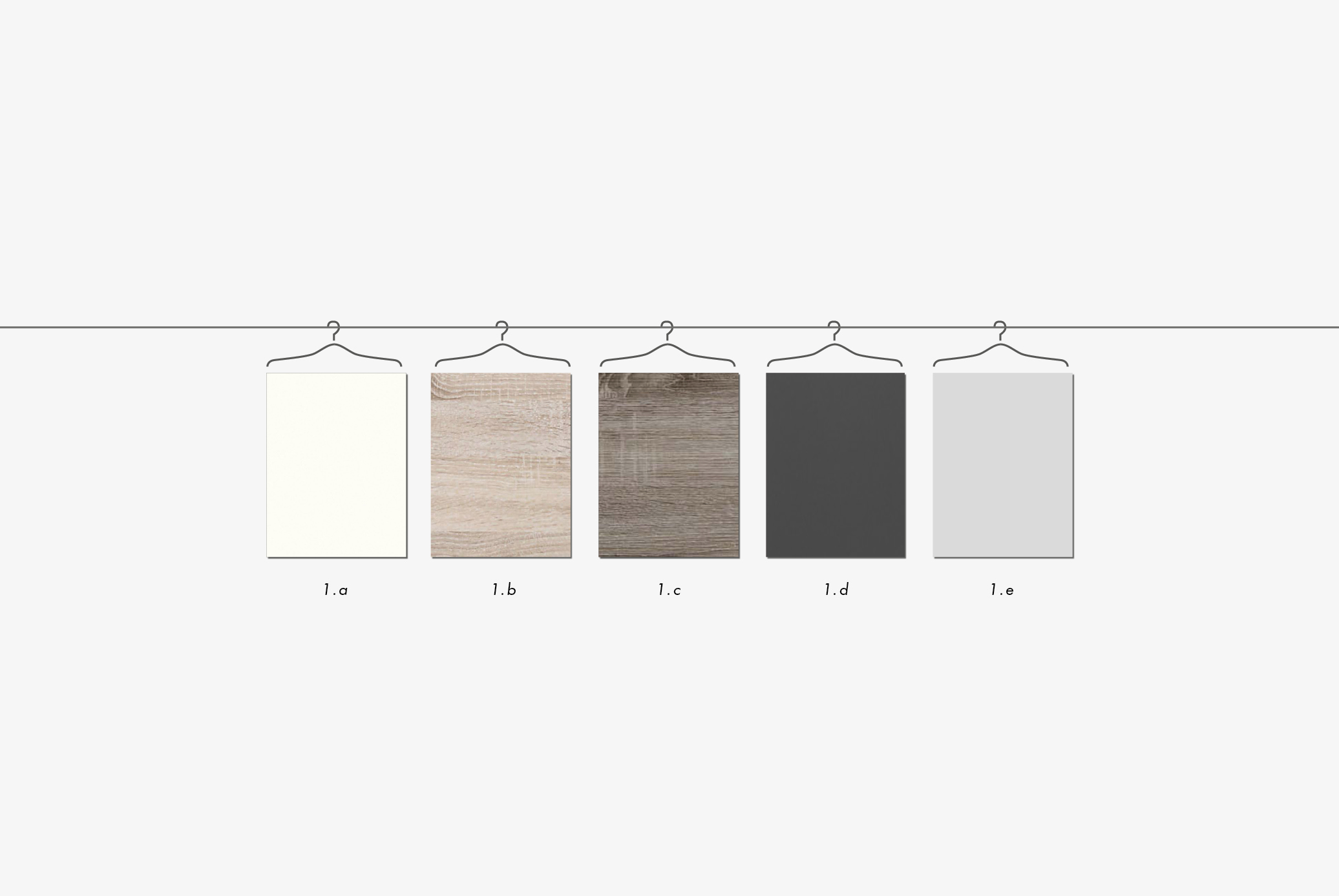 ---
Accessories & Matching Items
SaveSave
A matching bed frame or bedside cabinet can complete the look.
All drawers feature the silky smooth soft close function.
Accessories available for an additional cost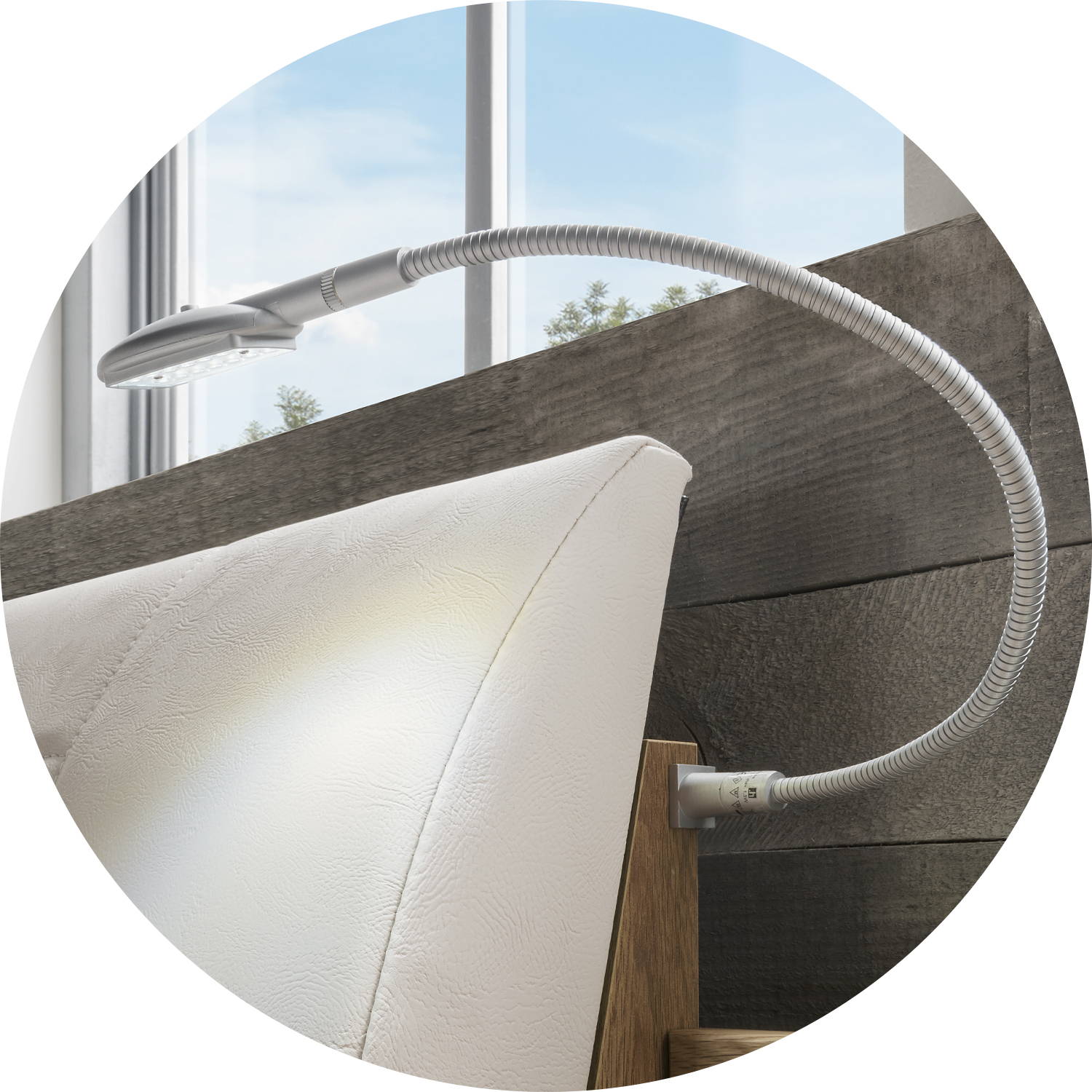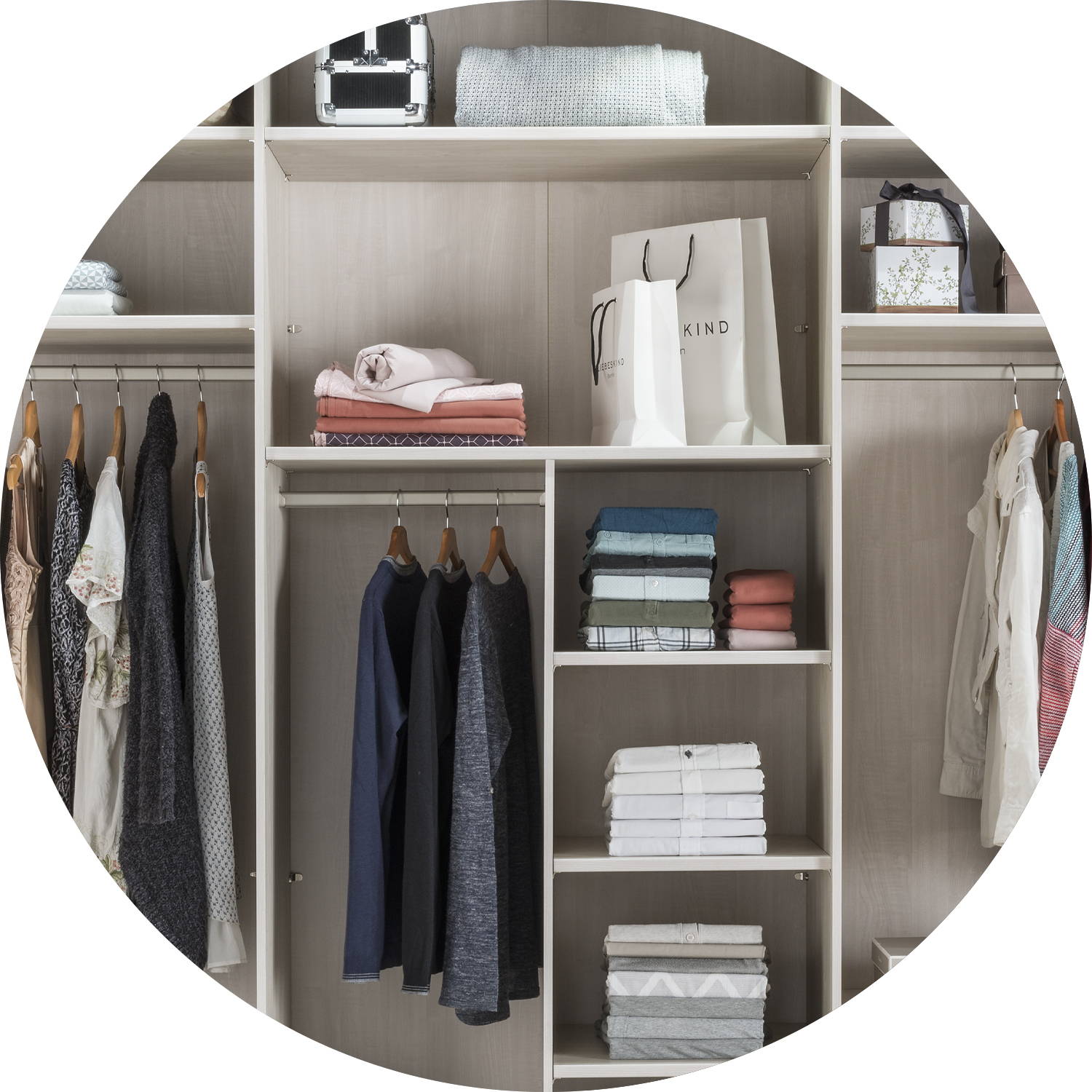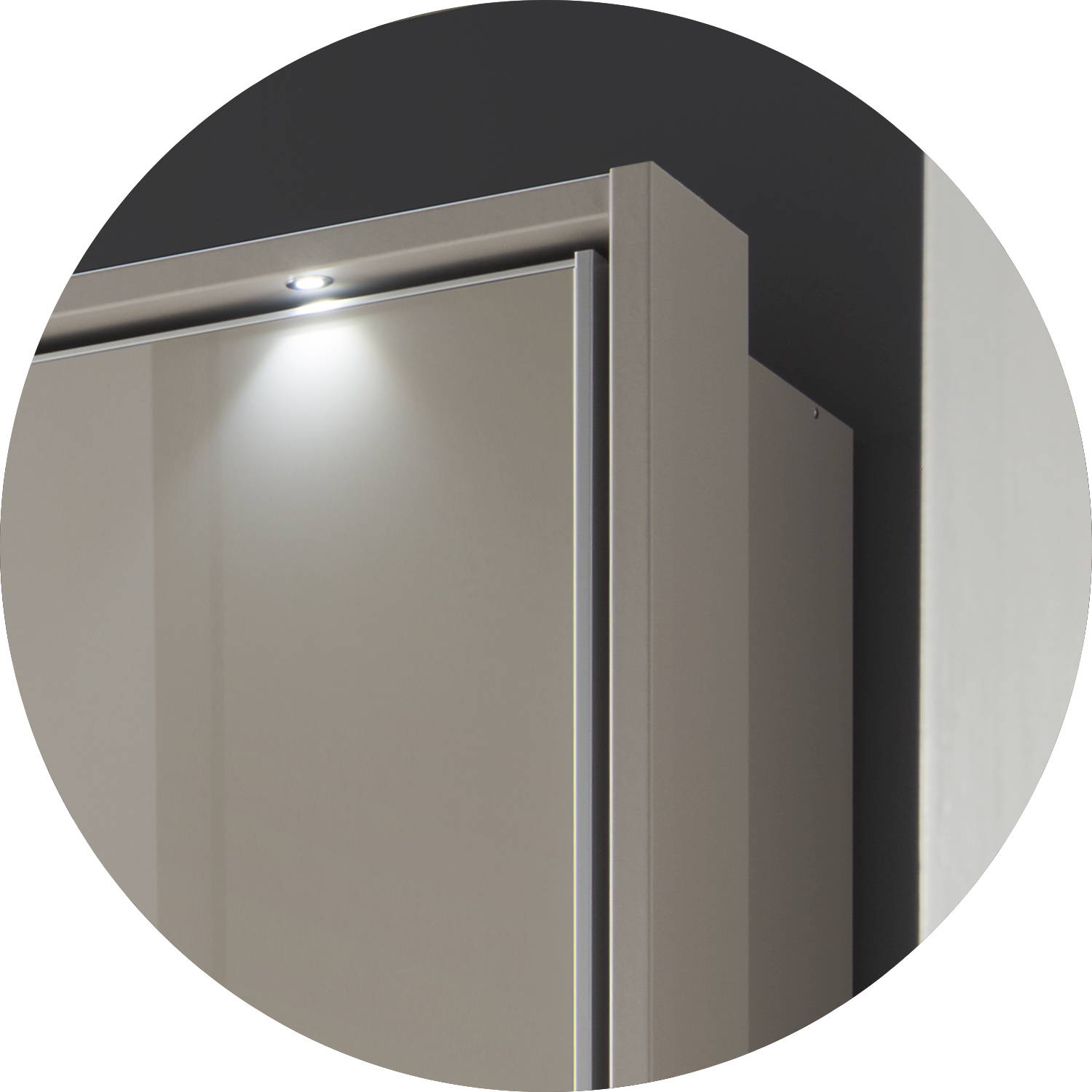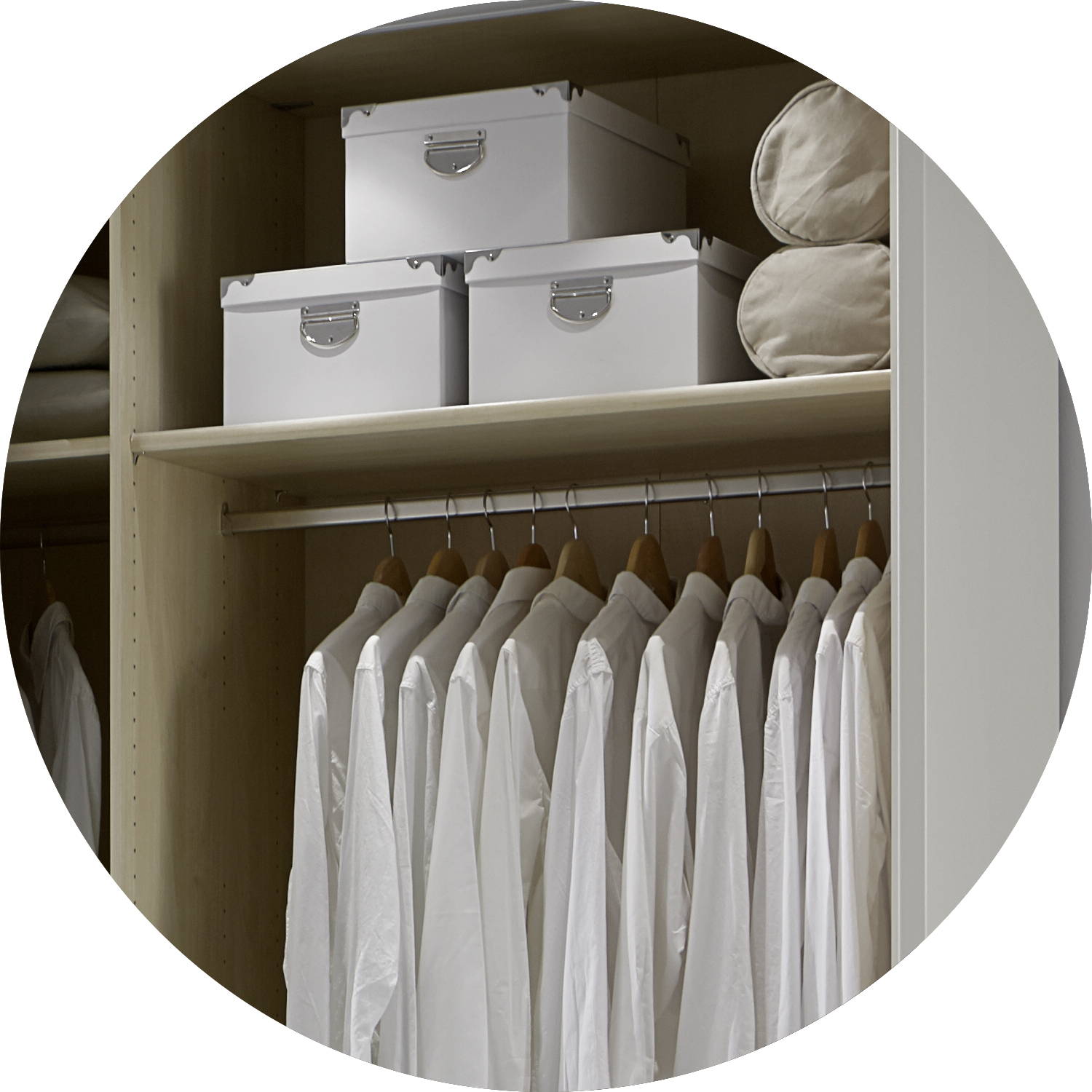 ---
Hybrid Deluxe Robes from the V.I.P. range is amongst their most comprehensive in terms of choice of the free standing cabinets also available. These include combination chests, bedside cabinets and chests of drawers. All of the free standing Hybrid Deluxe chests feature the silky smooth soft close drawer function and share the same exterior finishes with all the V.I.P. ranges, making it a one stop shop for your smart new bedroom. The interiors of the Hybrid Deluxe robes are finished in neutral grey and white and can be personalised with pull-outs the same as other ranges. Delivery and installation are carried out by our own factory trained engineers, who will remove all packaging on completion, ready for recycling.